Zan-KT3 of the Short (ショートのザンKT3, Shōto no Zan Kē Tī Surī): The Zan-KT3s are mass-produced Matroids that combine the attributes of the previous models, though the Zan-KT3s are all easily destroyed by the Goseigers.
Biography
to be added
Profile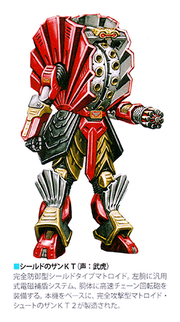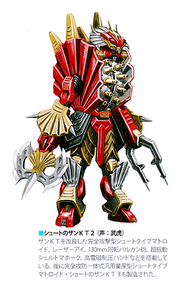 Height - 219cm
Weight - 287kg
Notes
See Also
Ad blocker interference detected!
Wikia is a free-to-use site that makes money from advertising. We have a modified experience for viewers using ad blockers

Wikia is not accessible if you've made further modifications. Remove the custom ad blocker rule(s) and the page will load as expected.