"I'm sorry, Rangers, but we simply do not have enough information to proceed."
This article is a stub, meaning it needs more info. You can improve this RangerWiki article by expanding it.
Woodroid Moririn (ウッドロイド モリリン, Uddoroido Moririn):
Biography
It is summoned along with the Soilroid by Basco from Sally, it was quickly defeated by Kanzen GokaiOh.
Profile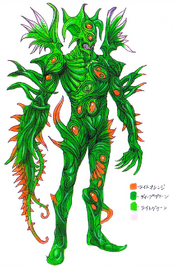 Height - N/A
Weight - N/A
External links
Ad blocker interference detected!
Wikia is a free-to-use site that makes money from advertising. We have a modified experience for viewers using ad blockers

Wikia is not accessible if you've made further modifications. Remove the custom ad blocker rule(s) and the page will load as expected.