The Fifth Crystal is the twenty-first episode of Power Rangers Lightspeed Rescue.
Summary
Vypra steals a powerful set of crystals to power a laser which will destroy Mariner Bay. Kelsey teams up with her estranged grandmother to destroy the laser and retrieve the crystals.
Dedication
This episode is dedicated to the memory of
Bob Manahan
 (the second voice of
Zordon
), who passed away from a heart aneurysm on June 30, 2000.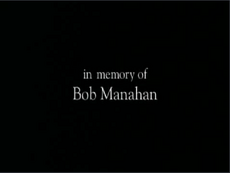 Cast
VHS/DVD Release
"The Fifth Crystal" was released on the VHS Power Rangers Lightspeed Rescue: Neptune's Daughter.
Notes
Kelsey's grandmother's mansion was the same mansion that the Zeo Power Rangers used for their murder mystery night in "A Mystery to Me" four years earlier.
Shannon Welles is credited as Grandma Winslow in the Time Force episode "Time for Lightspeed". Whether she appeared in a scene that was removed or the crediting was an error hasn't been specified.
See Also