| | |
| --- | --- |
| | This article is about a/an writer's psuedonym in the Super Sentai series. |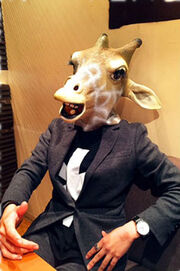 Saburo Yatsude (八手 三郎, Yatsude Saburō?, also credited as Saburo Hatte) is a collective pen name used by Toei Company television producers when contributing to their various anime and tokusatsu series. The use of the pen name has been used throughout Super Sentai (in the adapted Power Rangers series, the credits list Saburo Hatte).
Saburo Yatsude is the main antagonist of the world of Akibaranger after Nobuo Akagi discovers that he and his friends are part of a TV show. In the followup Hikonin Sentai Akibaranger Season Tsuu, his power to manipulate the franchise is a key plot element used by multiple factions to control him and get their way.
External links