Ryuji Kasahara (笠原竜司, Kasahara Ryuji?) played J2/Neo-Jetman 2 in episodes 40 and 41 of Choujin Sentai Jetman, Command! Change the Squadron and Transformation Impossible! The Base Destroyed.
Ryuji appe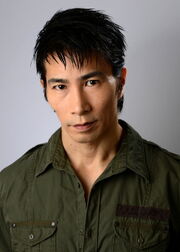 ared as a lot of villain in Sailor Moon musicals, and is known to Sailor Moon fans.
Yuta Mochizuki
, who played
J1
/
Neo-Jetman
 1 appeared as Tuxedo Mask in this musical.
Ad blocker interference detected!
Wikia is a free-to-use site that makes money from advertising. We have a modified experience for viewers using ad blockers

Wikia is not accessible if you've made further modifications. Remove the custom ad blocker rule(s) and the page will load as expected.