Smile for the camera!
This article would be much better if it had a picture to go with it, another picture in addition to the one(s) it has, or a better version of a picture it has now. If you have one, won't you upload it?
Reason: Can we have an image without overlaid text please?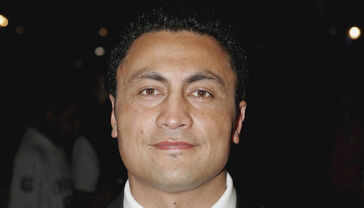 Rene Naufahu, most famously known as playing Emperor Gruumm, from Power Rangers SPD. He also plays Mentor Ji in Power Rangers: Samurai and Power Rangers Super Samurai, the 18th and 19th seasons of Power Rangers. He also reprised his role as Mentor Ji for the Power Rangers Super Megaforce tribute episode to Samurai/Super Sentai Samurai Surprise.
In 2018, he was placed under house arrest as punishment for six charges of indecent assault. [1]
References