"I'm sorry, Rangers, but we simply do not have enough information to proceed."
This article is a stub, meaning it needs more info. You can improve this RangerWiki article by expanding it.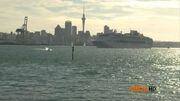 Panorama City is the hometown of the Samurai Rangers from where they oppose the Nighlok invasion. It houses the Shiba House.
Notes
Its name was revealed by Mia's driving license, but never verbally mentioned.
Appearances
Ad blocker interference detected!
Wikia is a free-to-use site that makes money from advertising. We have a modified experience for viewers using ad blockers

Wikia is not accessible if you've made further modifications. Remove the custom ad blocker rule(s) and the page will load as expected.