"I'm sorry, Rangers, but we simply do not have enough information to proceed."
This article is a stub, meaning it needs more info. You can improve this RangerWiki article by expanding it.
| | |
| --- | --- |
| | This article is about a/an location in the Power Rangers franchise. |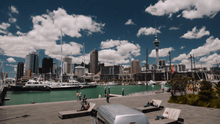 New Zealand is both a real world location and a setting in various Power Rangers series. It has been the production site of every Power Rangers series since Power Rangers Ninja Storm.
In series
Baskin, keeper of the stone known as The Evil, announces his intention to relocate with it and his pet turtle to New Zealand after the B-Squad Rangers return the stone to him following their defeat of Drakel, who had previously stolen it from him.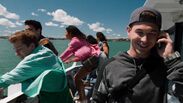 Black Ranger Chase Randall and his family, including sister Chloe Randall, are from New Zealand's south island, and Chase's immediate family still live there while he works with the other rangers. The original Dino Charge Purple Ranger, Albert Smith, lived on the north island, where his presence was detected by Sledge's monsters. The six core rangers traveled there to determine why Sledge's forces were investigating, and thus met Albert. After battling Meteor, Iceage, and Stingrage, the rangers called upon Keeper, who broke the link between Albert and the Purple Energem.
Notes
Alongside Power Rangers, New Zealand has prominence within Super Sentai, most notably within the openings and endings: