After Shane saved the Karmainion Skyla from Vexacus, she granted him her power upon her death. This power allowed Shane to transform his Wind Morpher into the Lightning Morpher, which granted him access to the Tri-Battlized Armor.
Morphing Sequence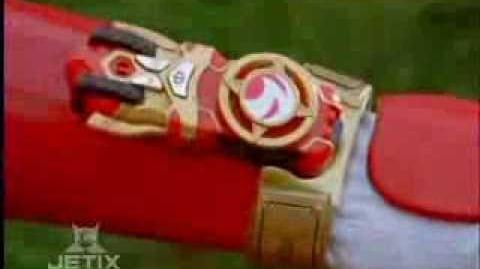 Shane would call out "Battlizer Mode Engage", press the central button on his Wind Morpher, thus turning it into the Lightning Morpher, and spin the Power Disc to activate the Tri-Battlized armor. With the call of "Battlizer Flight Mode" he activates the flight mode of his Battlizer.
Ad blocker interference detected!
Wikia is a free-to-use site that makes money from advertising. We have a modified experience for viewers using ad blockers

Wikia is not accessible if you've made further modifications. Remove the custom ad blocker rule(s) and the page will load as expected.