description to be added
Character History
A Gorma so obsessed with Kabuki, he had incorporated it into his character. He could possess people to gain full-control over any special talents they had, like boxing and kendo, which presented the Dairangers with difficulty when they had to face him without killing the person he possessed. He was pursued by Grandmaster Yufang for abducting his fiancé, Shoukyou, to lend his Kabuki talent greater authenticity when playing feminine roles. He was wounded by the Dairinkens and killed by Dairen'oh.
Personality
to be added
Modus and Arsenal
Gallery
Notes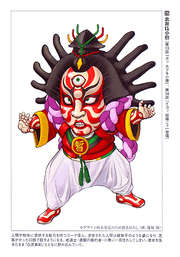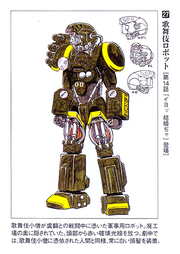 Portrayal
Behind the Scenes
See Also
References
Ad blocker interference detected!
Wikia is a free-to-use site that makes money from advertising. We have a modified experience for viewers using ad blockers

Wikia is not accessible if you've made further modifications. Remove the custom ad blocker rule(s) and the page will load as expected.