Gold Zeo Ranger
Talk

8
8,830pages on
this wiki

Would it not be wise to be more specific in your quest for knowledge?
Actually, this article is a disambiguation page, basically a list of articles that could be what you're looking for, considering their names may be similar. If a link within RangerWiki or the Tokupedia Hub brought you here, would you be so kind as to redirect it to the more specific page?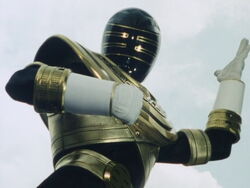 The Gold Zeo Ranger can refer to:
Trey of Triforia, the first Gold Zeo Ranger
Jason Lee Scott, Trey's successor and the second Gold Zeo Ranger. He later gave the Gold Ranger powers back to Trey.
See also