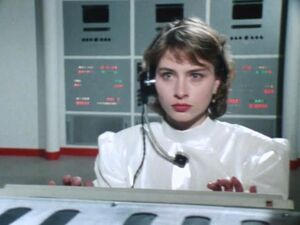 Dr. Catherine (ドクター・カトリーヌ, Dokutā Katorīnu?, 3): A Caucasian woman who assists Commander Sanjuurou Sugata alongside Dr. Azuma, although she appears in only one episode.
Portrayal
Dr. Catherine is portrayed by (Mimi Bruce, ミミ・ブルース?, Buruusu Mimi)
Ad blocker interference detected!
Wikia is a free-to-use site that makes money from advertising. We have a modified experience for viewers using ad blockers

Wikia is not accessible if you've made further modifications. Remove the custom ad blocker rule(s) and the page will load as expected.