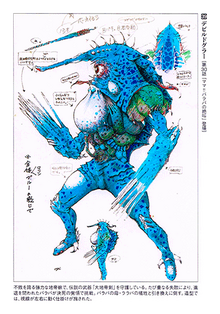 Devil Doggler (デビルドグラー, Debirudogurā?, 30): A monster sealed within the Underground Dungeon, it is released by Baraba when he attempts to get the Royal Holy Blade. The monster overpowers Baraba. It kills Laraba, whose death motivates Baraba to slay the beast and gain the Royal Underground Sword. This monster was enlarged and destroyed by Great Five.
Ad blocker interference detected!
Wikia is a free-to-use site that makes money from advertising. We have a modified experience for viewers using ad blockers

Wikia is not accessible if you've made further modifications. Remove the custom ad blocker rule(s) and the page will load as expected.