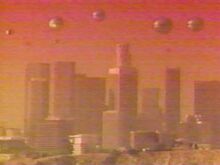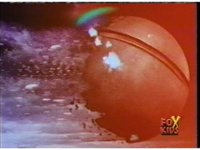 The Deserted Planet is the location of the Sword of Light. Lord Zedd sent Serpentera to the Deserted Planet to keep the Power Rangers from getting the Sword of Light. Jason briefly attempted to fight Serpentera with the Red Dragon Thunderzord, but quickly saw his Zord was no match and retreated in Tor after Serpentera proved unable to crush it. Zedd then went on a rampage with Serpentera, destroying everything in sight, but he grew frustrated that he was unable to find the Power Rangers and decided to destroy the entire planet. Fortunately, the Power Rangers managed to escape with the Sword of Light before Serpentera completely destroyed the Deserted Planet.
Notes
Ad blocker interference detected!
Wikia is a free-to-use site that makes money from advertising. We have a modified experience for viewers using ad blockers

Wikia is not accessible if you've made further modifications. Remove the custom ad blocker rule(s) and the page will load as expected.