Sun Vulcan Robo
Talk

0
8,987pages on
this wiki
Sun Vulcan Robo (サンバルカンロボ, San Barukan Robo) - The first combining Sentai robot. Cosmo Vulcan and Bull Vulcan combine when the command "Fusion! Grand Cross!" (合体グランドクロス, Gattai Gurando Kurosu) is given. It is armed with the Solar Sword (太陽剣, Taiyō Ken) and its finishing attack to destroy monsters is the Aurora Plasma Return (オーロラプラズマ返し, Ōrora Purazuma Kaeshi). Its other weapons are the Vul Shield (バルシールド, Baru Shīrudo), Vul Tonfa (バルトンファ, Baru Tonfa), Vul Hand (バルハンド, Baru Hando), Vulcan Sun, and Vulcan Cannons (バルカン砲, Barukan Jū).
Components
Cosmo Vulcan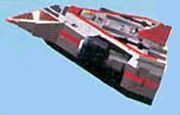 Cosmo Vulcan (コスモバルカン, Kosumo Barukan) - It is piloted by VulEagle. It is stored in the Jaguar Vulcan's mouth. It forms Sun Vulcan Robo's head, arms, and body.
Bull Vulcan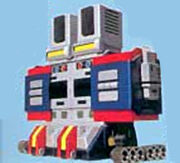 Bull Vulcan (ブルバルカン, Buru Barukan) - It is piloted by VulShark and VulPanther. It is stored in rear of the Jaguar Vulcan, divided in half. It forms the Sun Vulcan Robo's legs.