Bard Doggler (バルドドグラー, Barudodogurā?, 40): This monster is used by Igam to petrify Mai Kozuki, the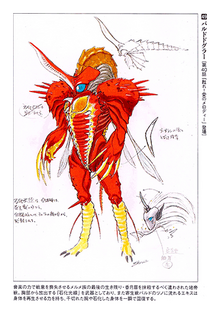 last of the Melme Tribe that Zeba wanted completely exterminated. Its helmet Parasite enables the monster to heal itself. After losing its horn to the Maskmen, who use it to restore Mai's hand, this monster is blasted by the Jet Cannon and destroyed by Great Five.
Ad blocker interference detected!
Wikia is a free-to-use site that makes money from advertising. We have a modified experience for viewers using ad blockers

Wikia is not accessible if you've made further modifications. Remove the custom ad blocker rule(s) and the page will load as expected.