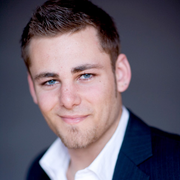 Ari Boyland (born August 10, 1987) is a New Zealand stage and television actor. He is best known for his role as KC in Cloud 9's The Tribe. He was a regular cast member in Series 1-3, along with a brief appearance in Series 5.
He has played the role of Flynn McAllistair, the RPM Blue Ranger in Power Rangers RPM and voiced Vulpes in Power Rangers Samurai
Ad blocker interference detected!
Wikia is a free-to-use site that makes money from advertising. We have a modified experience for viewers using ad blockers

Wikia is not accessible if you've made further modifications. Remove the custom ad blocker rule(s) and the page will load as expected.