Angel Grove Youth Center
Talk

0
9,848pages on
this wiki

"I'm sorry, Rangers, but we simply do not have enough information to proceed."
This article is a stub, meaning it needs more info. You can improve this RangerWiki article by expanding it.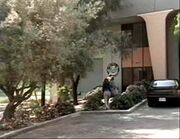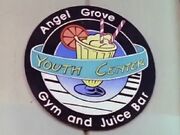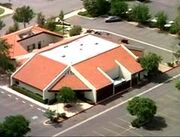 The Angel Grove Youth Center was the primary hang-out spot of the Power Rangers from Mighty Morphin' through to Turbo. Originally owned by Ernie, it was transferred to Lt. Stone when Ernie left for South America.
During the earlier seasons, the Power Rangers spent most of their time in the "Gym and Juice Bar", mainly because the establishment had a lot of activities that the teenagers enjoyed doing.
Throughout the series, the Youth Center held many special events, such as karate classes and karate competition events, as well as birthday parties, costume parties, food drives, dance competitions, and special holiday events.
During Master Vile's "End of the World" party, the Youth Center was the gathering spot of dozens of monsters.
In Power Rangers in Space, the Youth Center mysteriously disappeared and was replaced by Adelle's Surf Spot.
In Power Rangers: Wild Force, Bulk owns a juice bar. It is unknown if this was the same Juice Bar previously owned by Ernie and Lt. Stone.