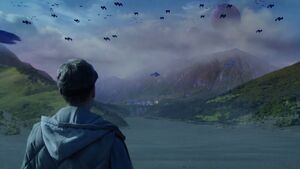 Andresia
is the home planet of the Silver Super Megaforce Ranger,
Orion
. Sometime in the past, the
Legendary Silver Morpher
was buried deep in a mine on the planet, where it was later discovered by Orion. Shortly after the discovery,
The Armada
attacked the planet, wiping out its population. Afterwards The Armada continued to guard the planet, unaware that Orion had survived the attack. After months of training and stealing an Armada ship, Orion escaped the planet and headed to Earth to save it from suffering a similar fate.
Ad blocker interference detected!
Wikia is a free-to-use site that makes money from advertising. We have a modified experience for viewers using ad blockers

Wikia is not accessible if you've made further modifications. Remove the custom ad blocker rule(s) and the page will load as expected.